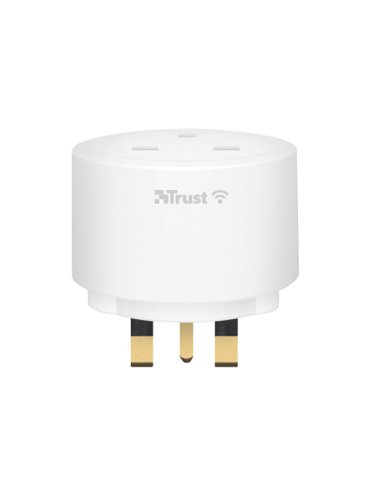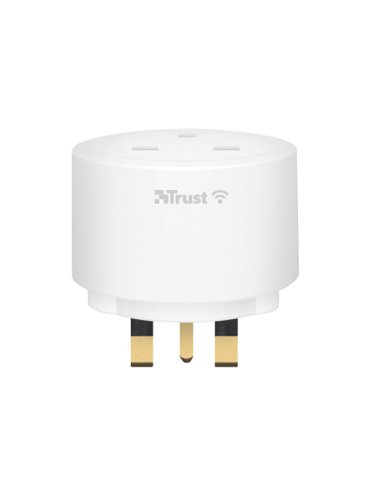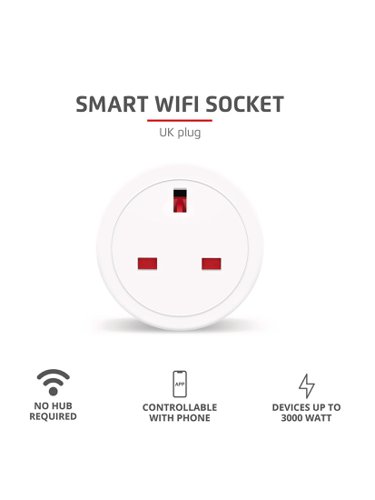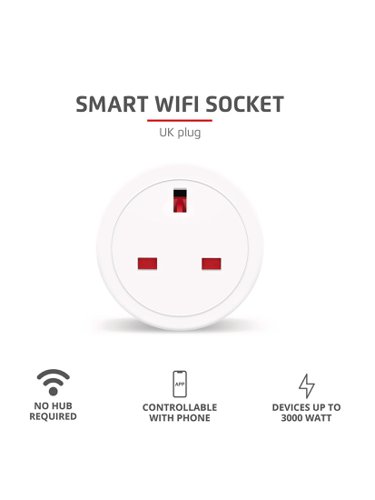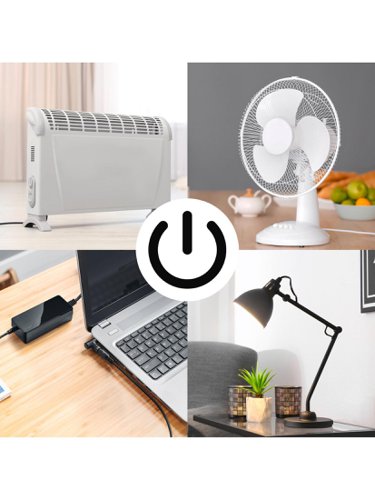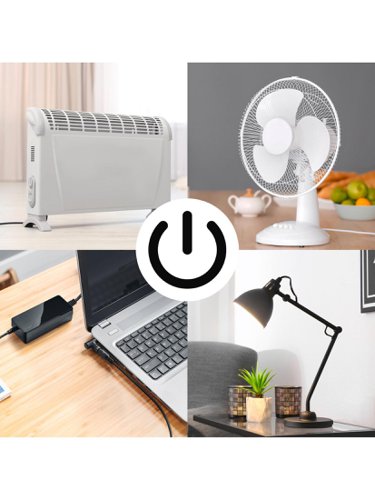 Call for Availabilty
Manufacturer Trust International
Description
Smart WiFi socket that can be controlled with your smartphone. Connection via WiFi (2.4GHz), no hub required. Download the free Trust WiFi app and control all your WiFi devices.

The smart way to control devices in your home. Experience the convenience of wireless control! With this smart WiFi socket from Trust Smart Home WiFi you can switch and automate all your lighting and devices with your smartphone. Operate your floor lamp, desk lamp or other corded device up to 3000 Watt with your smartphone, wherever you are. Add your socket to the free Trust Smart Home WiFi app and use your phone or tablet as a remote control, without the use of an expensive hub. All you need is an internet connection. Switching to smart lighting has never been easier!

Thanks to the app's 'smart scenarios', it is possible to create your own scenes and automate your socket as desired using timers and conditions. For example, you can use your location or the weather to control your sockets. This way, for example, your lighting will switch on when you are almost home or as soon as the sun sets.

Talk to your system. 'Hey Google, turn on the kitchen light', 'Alexa, dim all the lights'. If you have a Google Nest or an Amazon speaker, you can also control all your lights and devices with simple voice commands.
Specifications
Batteries & Electrical Accessories
Starting from
incl. VAT

£18.36
selection not available, try a different combination
selection not available, try a different combination
Compare